The London-based Data Magazine listed LangTec as one of the 30 most innovative machine learning start ups and companies in Hamburg!
The media company's goal and mission is clear: They aim to "promote the greatest bleeding edge companies, businesses and innovations on the global stage".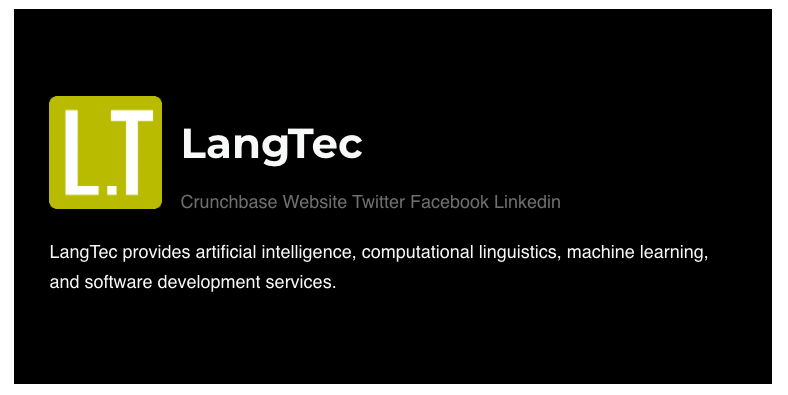 We appreciated discovering this article in our coffee break. Thank you @DataMagazine!
You can find the complete list of companies here.